Legal expertise for Legacy, Existing and Emerging Technologies
We provide advice and assistance on systems integration, security, data privacy, data management and service performance.
We deliver end-to-end risk analysis of your applications, whether legacy, existing or new technology. We advise developers of new technology, and feasibility studies of the legal and regulatory landscape. We also provide general advice on legal and regulatory compliance, including working with clients to conduct DPIAs during design and development phases.
We specialise in helping System Integrators to contract for and to sell, combinations of new or existing tech into new customised solutions.
Technology Procurement
The technology procurement process can be complex and if scope and deliverables are not properly documented, and the contract implementation is not managed, can result in failure. Orbital Law can assist with the various stages of the procurement process, from the preparation of RFIs and RFPs, to contract negotiation and contract management post signature.
Feasibility Studies
When developing new technology, whether it is developed from scratch, or utilising third-party code or applications, it is essential that a feasibility study is conducted, to identify any contractual, legal or regulatory roadblocks to commercialisation of the technology.
Risk Analysis
Where clients have already developed an application or solution but do not have a clear view of their risk exposure, we provide a risk analysis and report, reviewing all elements of the technology or services, contracts end-to-end (suppliers and customer contracts) and compliance. Clients can then make an informed decision on the mitigation actions to be taken based on our recommendations.
Legal and Regulatory Compliance
General advisory service on all areas of legal and regulatory compliance, including working with clients with data privacy impact assessments during the design and development of technology.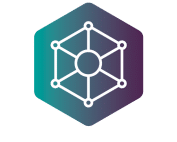 We advise clients in the following
Technology practice areas:​
Cyber Security and Cyber Risk Management
Robotics and Autonomous Systems
Blockchain and Smart Contracts
Technology Consulting and Outsourcing
App and Software Licensing and Development
Systems Integration and Implementation
"Our experience ranges from hardware, technology consulting and systems integration to cloud services, application development and licensing.
With 5G bringing convergence, an understanding of the various strands of technology is paramount."
Tina Fernandez
Orbital Law started its third full year this month and to celebrate we are pleased to introduce our new branding and colours. Our vision has always been to be a law firm with a [...]
Tina Fernandez
Listen to Obi Nwokedi's insights on life under lockdown and the challenges the Covid-19 pandemic poses for law firms.
Tina Fernandez
Being present at the office every day, drafting agreements, dictating into dictaphones with secretaries then transcribing dictation only for the lawyer to further review the draft, meeting face to face [...]