Highly Experienced Commercial Lawyers
Commercial arrangements and agreements are critical to the success of a business. As commercial lawyers we provide a broad range of expert support and advice to clients in connection with the running and operation of their business. Our goal is to help clients achieve the best commercial outcomes whilst minimising the legal risk inherent in commercial transactions. We achieve this by developing a detailed understanding of clients' business culture, goals, and key objectives.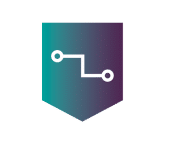 As commercial lawyers we provide advice and assistance to our clients on a wide range of commercial matters including:
Supply of Goods and Services
Sponsorship and Franchising
Advertising and Marketing
Collaboration and Joint Ventures
"Our job is to negotiate sound commercial agreements that get the deal done whilst ensuring that legal and commercial risks are mitigated."
Recent Posts
Tina Fernandez
Orbital Law, Technology law firm, started its third full year this month and to celebrate we are pleased to introduce our new branding and colours. Our vision has always been to be a law [...]
Tina Fernandez
Is it possible that the first Apple iPhone is 14 years old this month? On the one hand it seems like the iPhone has been around forever. On the other, it has only been [...]
Obinna Nwokedi
Listen to Obi Nwokedi's insights on life under lockdown and the challenges the Covid-19 pandemic poses for law firms and new emerging technology.