Welcome to Orbital Law
We are commercial lawyers who specialise in technology and data privacy. Our founders alone have over 40 years' combined experience in advising and negotiating complex commercial contracts .
In addition to general commercial contracts, we specialise in all technology areas from IT hardware to emerging technology and advise on Data Privacy and Cyber Security.
We have structured our practice areas to reflect our clients' needs with a focus on four practice areas: commercial practice, technology practice, privacy practice and our teamwork practice.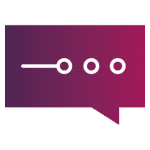 Cost Effective Legal Advice
All businesses, whether large or small, are increasingly reliant on IT services, applications, networks and infrastructure. At Orbital Law we pride ourselves on providing high quality, accessible and cost effective legal advice to our clients.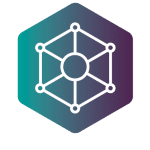 Expert Technology Lawyers
Orbital Law operates at the place where business, technology and legal intersect, and our firm is specifically designed to help our clients whether Corporate, Agency or Technology Vendors and their Channel Partners achieve their business goals through the safe and efficient use of or supply of IT services and solutions.​
"Tech lawyers are lawyers who understand technology.
Those that don't, cannot understand the risks."
Obinna Nwokedi
The advent of high-volume data analytics technologies, AI, and machine learning has led to a booming data analytics industry. In addition, the general availability of large amounts of personal data on the internet and [...]
Obinna Nwokedi
A data breach involving potential unauthorised access to customers' personal data can have disastrous consequences for companies. In recent times, a number of large corporations such as British Airways and Ticketmaster have suffered data [...]
Tina Fernandez
Have we gone full circle with custom software development? For some years now, companies have pivoted to taking on standard software and configuring it to meet their requirements because of the number of failures [...]